Post-COVID anxiety disorder symptoms: What is it and how to cope?
There has been an increased number of people suffering from anxiety during the coronavirus. People from different walks of life continue to face the impact of COVID-19. They belong to various age groups and geographic locations.
As per studies, the fear of danger impacts our Amygdala, which is a part of our brain. It then triggers negative feelings in people, which paves the way for stress, anxiety, and other conditions. Research from last year reveals that 35.8% of people above the age of 18 have shown symptoms of anxiety since the beginning of the coronavirus. At the same time, the University of Western Ontario analyzed the mental health of people in Canada through an online survey. They found that anxiety levels have increased four times compared with the previous year.
Fear of losing loved ones, lack of job security, and inability to maintain a work-life balance are reasons for anxiety. Even the stress of working from home during the pandemic is a contributing element. As part of the annual stress awareness month, different governmental and non-government organizations are conducting webinars, workshops, and sessions. All in their best effort to help people reach a calming state within and to assist in coping with these situations.
What is post-pandemic anxiety disorder?
Anxiety is a normal emotion. It's your brain's way of reacting to stress and alerting you of potential danger ahead. Everyone feels anxious now and then. Facing a challenge at work, worrying about an upcoming test, or for an important life decision are all perfect examples of how occasional anxiety might occur.
But anxiety disorders are different.
They are a group of mental illnesses that induce constant and overwhelming stress and fear. Excessive emotional strain may make you want to avoid work, school, family get-togethers, and other social situations that might trigger or worsen your symptoms.
Is anxiety comorbidity for COVID-19?
Feeling anxiety and stress during these challenging times is normal. Most pandemic-related anxiety symptoms will last only for short periods. But in some cases, symptoms may continue for longer. Combine the latter with the accompanying dissociation during COVID, and the condition can start to affect your daily life.
Fortunately, with the proper techniques, many people succeed in managing their stress. To achieve so, you should first learn how to distinguish the physical and mental symptoms of anxiety.
Symptoms of anxiety
Having a coronavirus (COVID-19) is a stressful event entity that affects people individually. Symptoms may range from mild to severe and generally affect people in one of the following two aspects.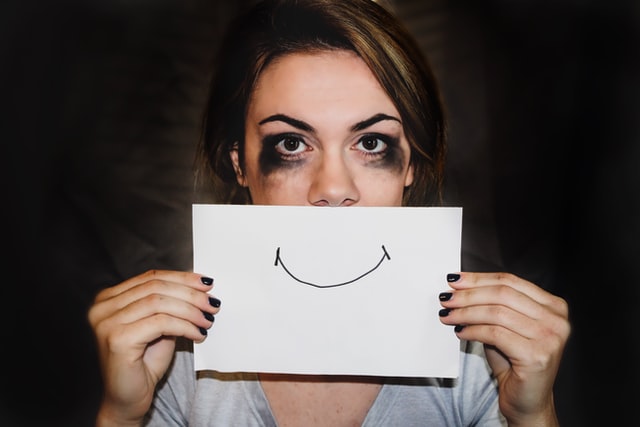 Mental response includes:
sense of fear, danger, or doom;
difficulty concentrating and remembering things;
rapid changes in mood;
thinking about a problem over and over again, unable to stop;
racing thoughts.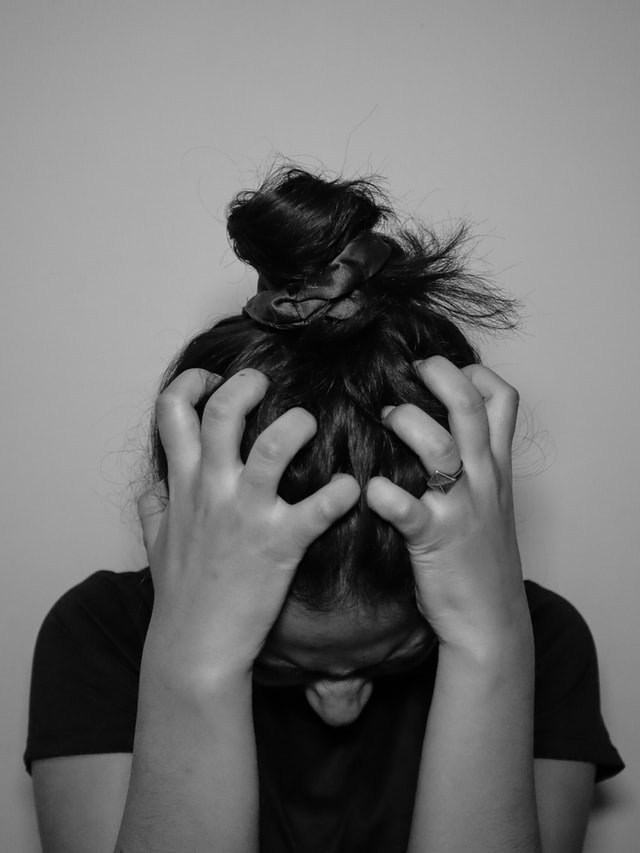 Physical response includes:
breathlessness;
rapid shallow breathing;
sweating and hot flashes;
trouble sleeping;
nausea;
chest pain;
pounding or racing heart.
A blended experience of mental and physical symptoms can cause a panic attack. Developing coping mechanisms is vital to help reduce the post-impact on your wellness.
So, what can we do to overcome these issues?
Learn how to cope with stress
Most people start coping with stress and anxiety in negative ways. They include hypervigilance, ambivalence, repression, and isolation. But, they can lessen the impact of mental & neurological complications.
Knowing the risk of contracting the disease and countering it will help you stay secure in the first place. Your doctor would probably have already informed you about the COVID-19 symptoms and avoiding measures. Also, bear in mind that some people working and living in certain conditions are more vulnerable to the disease.
People suffering from anxiety and stress are likely to face increased suicidal and self-harm thoughts. The pandemic crisis isn't helping with that either. But there are ways of managing emotional health problems.
Look for emotional support
The first thing to know, you are not alone in this. Interacting with people is an excellent way of tackling stress and anxiety. You can reach out to our parents, friends, and relatives. They can help us through this crisis.
Since social distancing is essential, you can rely upon technology. Thanks to social media platforms, socializing without physical meetings is achievable. Through effective communication, we can enhance the feeling of safety and security. It wouldn't only help you with mental stress; it will indeed heal broken relationships.
Let's admit it; we all have friends and family members we haven't talked to in years. It's your chance to mingle again. Howbeit, ensure that you connect with people who consider your best interest.
Adopting healthy habits
Another point is to take care of yourself before others. It leaves a healing effect when you care for others, but a stronger you can better manage others.
Due to the pandemic, most people have moved away from their routine. Sleeping and working too much are issues that we have to consider. We can overcome these issues by creating a schedule. Focus on it and try to build your day according to it.
Exercising and eating healthy are two ways to enhance your physical health further. Ensure that you are keeping your body hydrated as well; avoid alcohol and substance use at all costs. As part of maintaining your mental health, you can also meditate and focus on visualization or other activities.
Work anxiety out
Take time to reschedule your daily tasks, and go out for a regular walk. It may be an excellent time to reshuffle things with your TV watch time, reading, socializing, and sleep routines. All changes aren't bad. Break the patterns and unwind some habits.
Regular exercise can be beneficial for you. Walking, dancing, and playing outdoor games with your family are all physical activities.
Follow a hearty nutritional regime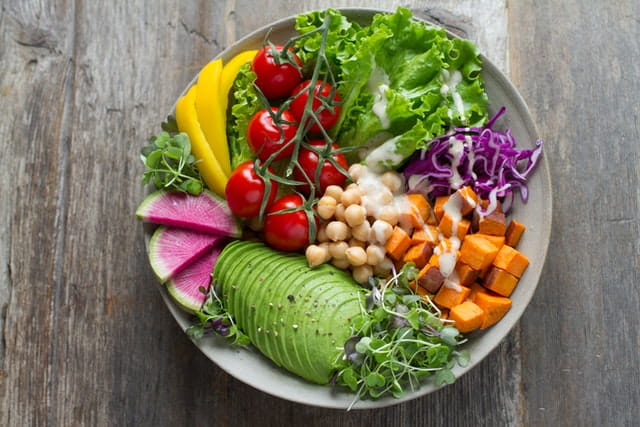 You have to maintain a healthy and nutritious diet. Try to have fluids, fruits, nuts, and vegetables. Avoiding processed food products is one of the best ways to deal with anxiety.
Every day, eat a mix of whole grains like wheat, maize, and rice. Try to have legumes like lentils and beans, with some foods from animal sources (e.g. meat, fish, eggs, and milk). Choose wholegrain foods like unprocessed maize, millet, oats, wheat, and brown rice. They are rich in valuable fiber and can help you feel full for longer.
Choose raw vegetables, plenty of fresh fruit, and unsalted nuts for snacks.
Practice calming techniques
Negative thoughts can affect you. Instead of stressing out, work on noticing and accepting your emotions. Try practicing yoga, meditation, and breathing exercises. Work on creating a sense of control. Expressing your way of thinking in a journal can also be helpful. It can assist you in staying focused and also enhance your life's quality.
Keep your thoughts on the goal of creating productive habits. Although it can be a challenge, coping with stress and anxiety through inherent nature is the best way.
Cut back on screen time and social media
Social media, television, and cyberspace can offer us an escape during the pandemic. But, we have to keep control of their usage. Otherwise, it can harm our mental health.
Try reducing the usage of smart gadgets and focus on your inner self. You can also avoid social media for a couple of days. Studies show reliance on social media and the Web for long hours can increase stress levels. It could result in acquiring false information, which would lead to anxiety and stress. So, we can reduce its usage and focus on reliable networks for information. Misinformation is yet another problem. We can avoid sharing and following them through social media platforms.
Lifestyle YouTuber, Thomas Frank, explains how to break social media addiction.
Avoid excessive, and fake news
Stay informed about the pandemic, but glue yourself to the news channels only. We aren't going to name any medium, but you know how they spread sensation with fake and unverified news.
Do not believe the rumors and falsehood myths about the disease. Although we have come a long way in the fight against fake news about the coronavirus, it remains a threat. Still, do check an occasional update on health advice or events around you. Keeping yourself informed and staying away from excessive news will reduce anxiety and stress.
Mashable created a short, comprehensive guide on spotting and blocking fake news around the Internet.
Get creative
What was the fun hobby you loved the most in your school days?
You'll never get a better chance to have a go at it again. Coping with stress and anxiety could be fun with creative habits like painting, writing, filming, etc. Spend more time doing what you love while anticipating life to get back to normal. Even better, think of a new hobby that you could never experiment with earlier.
What about creating a podcast and sharing the experience with others on handling mental stress? It will certainly help a few around the city.
Take small breaks
While in self-isolation, it can be challenging to bring a work-life balance. It is yet another factor that leads to the building up of stress and anxiety. Try to incorporate small breaks and spend time with your loved ones. Whatever you choose to do, try to engage and be attentive. Madeline Mann published an engaging approach about the breaks during the office & remote work.
She is a productivity goddess, so listen to her advice.
Why is it important to manage stress and anxiety?
By taking the correct measures at the right time, we can help ourselves and others overcome stress and anxiety. Through these tips to manage anxiety and stress, you can focus on bringing changes to your life. You can also help others enhance their quality of life during the pandemic.
Focusing on your values and working on your holistic development can be helpful. Ensure that you are concentrating on your mind and body. Try to support and help people even if they are far away from you. You can also build positive and reassuring relationships. So, work on yourself and focus on goodness. Remember, this too shall pass.
Finally, it's never too late to talk to a therapist about it. Shun the stigma attached to emotional stress and anxiety that is notoriously harmful.
Do not hesitate to seek help, if you need one.